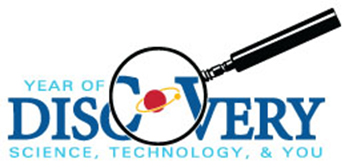 In September, we'll be displaying art that calls attention to the role of science, math, and technology in the creation of art.
Everyone is welcome to submit works for consideration. Submissions are due on Friday, June 27, 2014. 
See Exhibit Information and Submission Guidelines (pdf)
We're looking for:
Works that in some way speak to the impact of technology on our lives or depict the relationship/juxtaposition of technology and art 
Works in which science/technology/math were utilized to create the work, such as:

the use of perspective in a painting
the chemistry of pigments or dyes
the geometry of quilting
the many ways in which technology may be used to enhance, distort, layer, and modify images
We will consider ceramics, glass, metal painting, photography, wood, drawing, textiles, paper art, other media. Sculptures will be considered, but due to the limited space and security, we ask that artists proposing works of sculpture meet with the Library Director prior to submission to ensure the feasibility of the piece.
The show will be on exhibit in the library from September 1 – 30, 2014.
An Opening/Program will be held on Sunday, September 7 at 2:00 p.m. As part of the opening, we are looking for 2-4 artists who would be willing to participate in a panel discussion about how science and technology have influenced or enabled their artistic work. Interested artists can contact Meagan Parker, Programming and Outreach Librarian.
For questions about the "Year of Discovery – Science, Technology, and ART" exhibit, please contact Ashley Rooney.