All databases are available for use in the library. You can access many of these resources from home with your library card. Items followed by an asterisk (*) can be accessed from home only by Lexington residents.
Back to Online Resources topic list
---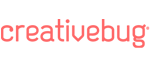 Creativebug*
Over 1,000 online art and craft classes to indulge your creative bug, covering a range of subjects from paper and fiber arts to jewelry and food. Also offers ideas for home decorating and holiday planning. Includes classes for kids, too! View a video tutorial on how to use CreativeBug.
---
Fashion, Costume, and Culture*
Provides facts and information about the cultural, religious, and social implications of human decoration and adornment throughout history, with a particular emphasis on the decades of the 20th century. In 500 entries, detailed information about clothing, hairstyles, tattoos, jewelry, body piercing, feet binding, and other types of fashion or style is examined. Entries explain the fashion or style within the context of the traditions, customs, rituals, and practices.
---
With more than 100 full-text magazines and journals covered in databases such as the Wilson Art Index and RILM, this collection will provide your students with resources to support research in areas such as drama, music, art history, and filmmaking.
---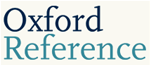 Grove Encyclopedia of American Art*
Deals with all aspects of American art and architecture from Native American art to Colonial art to contemporary American art.
---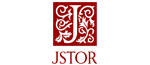 JSTOR*
An online archive of full-text scholarly articles in the humanities and social sciences. Although it does not include the most current issues of journals, this is a reliable resource for academic articles in the fields of history, ethnic studies, political science and more.
---

Naxos Jazz Library
Naxos Jazz Library offers a wide range of jazz music, from jazz legends to contemporary jazz. View a video tutorial on how to use Naxos Music Library.
---

Naxos Music Library
Naxos Music Library is an online streaming audio collection of classical music and includes information about composers, music terminology, and other educational selections. View a video tutorial on how to use Naxos Music Library.
---