All databases are available for use in the library. You can access many of these resources from home with your library card. Items followed by an asterisk (*) can be accessed from home only by Lexington residents.
Back to Online Resources topic list.
---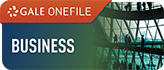 Business (Gale OneFile)

Business Collection provides coverage of all business disciplines, including accounting, economics, finance, marketing, management and strategy, as well as business theory and practice. Users will understand the activities of companies and industries worldwide through business and trade publications, complemented by a selection of international, U.S., and regional news publications.
---

A fully integrated resource bringing together company profiles, brand information, rankings, investment reports, company histories, chronologies and periodicals.
---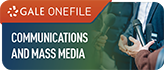 Communications and Mass Media (Gale OneFile)
This collection provides current and accurate information from more than 100 journals focused on all aspects of the communications field. Key subjects covered include: marketing, advertising and public relations, literature and writing, linguistics, and many more.
---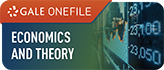 Economics and Theory (Gale OneFile)

This collection provides academic journals and magazines focusing on topics in economics. Perfect for business classes, users will find more than 150 full-text journals to support their research.
---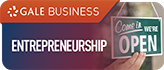 Entrepreneurship (Gale Business)

Perfect for business school students and entrepreneurs, this compilation provides insights, tips, strategies and success stories.
---
Combines a variety of information including approximately 100 how-to topical entries covering the most commonly asked questions relating to ecommerce. Topics include how to write business and marketing plans, secure financing, and evaluate candidates for designing a website. Covers directory listings of approximately 4,700 associations, consultants, and other organizations related to ecommerce as well as the top 250 leading ecommerce companies worldwide.
---
Hospitality and Tourism (Gale OneFile)
This collection provides well-rounded coverage of both the historical and current state of affairs in the hospitality and tourism field, while also allowing for focused study of specialized aspects of the industry.
---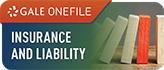 Insurance and Liability (Gale OneFile)
This collection, comprised of nearly 40 insurance-related journals, takes a broad view of this multimillion dollar industry, covering such topics as labor relations, mortgage banking, legal issues, and more.
---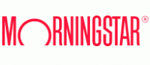 Morningstar*

Get comprehensive financial information on stocks, mutual funds, exchange-traded funds, and investment indexes.
---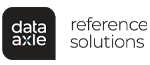 Reference Solutions*
Reference Solutions has vital information on every business & consumer in the United States & Canada.  It assists business executives in finding valuable sales leads, conducting market research or competitive analysis, and provides an avenue for businesses to do effective marketing & outreach.  Students are able to reference this data for research projects and job seekers may find gainful employment.  Reference Solutions provides data on businesses, consumers, healthcare providers, new movers & homeowners, as well as historical business information.
---

The Value Line Research Center includes on-line access to Value Line's leading publications covering stocks, mutual funds, options and convertible securities as well as special situation stocks.
---
Wall Street Journal*

Search or browse the full text of the Wall Street Journal from 1984-present.
---