All databases are available for use in the library. You can access many of these resources from home with your library card. Items followed by an asterisk (*) can be accessed from home only by Lexington residents.
Back to Online Resources topic list
---
Scholastic BookFlix is a new interactive literacy resource that builds a love of reading and learning - online! BookFlix pairs classic fictional video storybooks from Weston Woods with nonfiction eBooks from Scholastic to reinforce reading skills and develop essential real-world knowledge and understanding.
---
Britannica Escolar
Enciclopedia K-8 para hablantes nativos y estudiantes que aprenden español / K-8 encyclopedia for native speakers and students learning Spanish.
---
Britannica Learning Zone
Britannica Learning Zone is a mix of traditional and modern learning tools comprising of the best titles available in print, CD/DVD, e-books, and online formats. This unique offering caters to students and teachers of all three levels: Primary, Middle, and Senior levels.
---
Britannica Library
Britannica Online Public Library Edition contains 4 full encyclopedias, the Encyclopædia Britannica, Compton's by Britannica, Britannica Elementary Encyclopedia, and Britannica Concise Encyclopedia each covering the research needs of a different age group. Along with this encyclopedia content, Public Library Edition contains full-text magazine articles, Web sites that have been reviewed and verified by Britannica editors, a homework help section for students, a world atlas, Merriam-Webster dictionaries and thesauri for children and adults, a Spanish-English dictionary, video and audio content, daily content updates, and more.
---
Britannica School
Elementary, Middle and High School levels, plus read-aloud al all levels and translation for over 50 languages. Britannica Online School Edition gives teachers and students instant access to four complete encyclopedias and other resources that ensure consistency with classroom topics and age-appropriate language. This unique reference and learning suite also offers high-quality online learning materials that have been developed by teachers and curriculum experts. Designed for all levels of learning from elementary school through high school, Britannica Online School Edition offers students an easy-to-use gateway to the vast resources of Encyclopædia Britannica.
---
Elementary (Gale In Context) - formerly Kids InfoBits
Targets the research needs of students in Kindergarten-Grade 5. It features a developmentally appropriate and visual graphic interface, a subject-based topic tree search and full-text, age-appropriate, curriculum-related magazine and reference content.
---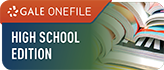 High School Edition (Gale OneFile)
Find information on high school research topics plus pop culture, sports, and more the arts, science, popular culture, health, people, government, history, sports and more.
---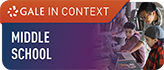 Middle School (Gale In Context)
Research in Context covers the most-studied topics in literature, science, social studies, and U.S. and world history, as well as the social issues most relevant to middle school (grades 6-8) students.
---
TrueFlix*
TrueFlix™ is the only online resource that leverages the award-winning True Books content to help students hone literacy skills, build knowledge of subject-area content, and cultivate 21st Century skills through the inquiry process.
---