All databases are available for use in the library. You can access many of these resources from home with your library card. Items followed by an asterisk (*) can be accessed from home only by Lexington residents.
Back to Online Resources topic list
---
Consumer Reports Online*
Consumer Reports is known as one of the most trusted resources for information and advice on consumer products.
---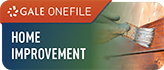 Home Improvement (Gale OneFile)
Even the smallest home improvement project can be daunting: with this collection of nearly 100 home improvement focused titles, hobbyists and professional carpenters alike will immediately put their projects on a more solid foundation. Coverage includes such topics as architectural techniques, tool and material selection, zoning requirements, and many more.
---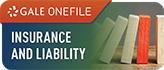 Insurance and Liability (Gale OneFile)

This collection, comprised of nearly 40 insurance-related journals, takes a broad view of this multimillion dollar industry, covering such topics as labor relations, mortgage banking, legal issues, and more.
---