All databases are available for use in the library. You can access many of these resources from home with your library card. Items followed by an asterisk (*) can be accessed from home only by Lexington residents.
Back to Online Resources topic list
---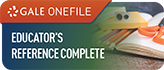 Educator's Reference Complete (Gale OneFile)
A collection of more than 1,100 periodicals and 200 reports (most full-text) focusing on all levels of education, educational administration and policy.
---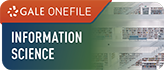 Information Science (Gale OneFile)
Articles on the information and library science profession and related topics.
---
Testing and Educational Reference Center with Career Module*
Use this database to search thousands of college and graduate school entries. Identify scholarships that meet their financial needs. Take on-line practice tests and use test prep eBooks to obtain your education goals, and build your resume with Resume Builder.
---