All databases are available for use in the library. You can access many of these resources from home with your library card. Items followed by an asterisk (*) can be accessed from home only by Lexington residents.
Back to Online Resources topic list
---
Contains 8,000 academic journals, the majority in full-text, available in HTML and PDF formats. In addition it contains hundreds of podcasts and transcripts from NPR, CNN, and the CBC, as well as full-text New York Times content from 1985.
---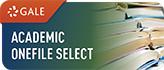 Academic OneFile Select (Gale)
From arts and the humanities to social sciences, science and technology, this database meets research needs across all academic disciplines. Access scholarly journals, magazines and newspapers - with full text and images!
---
Combines award-winning biographies from respected Gale Group sources. Biography Resource Center also includes full-text articles from hundreds of periodicals.
---
Bowling, Beatniks and Bellbottoms*
Covers the popular culture of the 20th Century and first decade of the 21st Century. Provides a cross-disciplinary source for junior and high school students and teachers, public librarians and general researchers who need a single, consistent reference to explore and analyze the social trends, events, and people that have impacted contemporary history.
---
Britannica Escolar
Enciclopedia K-8 para hablantes nativos y estudiantes que aprenden español / K-8 encyclopedia for native speakers and students learning Spanish.
---
Britannica Learning Zone
Britannica Learning Zone is a mix of traditional and modern learning tools comprising of the best titles available in print, CD/DVD, e-books, and online formats. This unique offering caters to students and teachers of all three levels: Primary, Middle, and Senior levels.
---
Britannica Library
Britannica Online Public Library Edition contains 4 full encyclopedias, the Encyclopædia Britannica, Compton's by Britannica, Britannica Elementary Encyclopedia, and Britannica Concise Encyclopedia each covering the research needs of a different age group. Along with this encyclopedia content, Public Library Edition contains full-text magazine articles, Web sites that have been reviewed and verified by Britannica editors, a homework help section for students, a world atlas, Merriam-Webster dictionaries and thesauri for children and adults, a Spanish-English dictionary, video and audio content, daily content updates, and more.
---
Britannica School
Elementary, Middle and High School levels, plus read-aloud al all levels and translation for over 50 languages. Britannica Online School Edition gives teachers and students instant access to four complete encyclopedias and other resources that ensure consistency with classroom topics and age-appropriate language. This unique reference and learning suite also offers high-quality online learning materials that have been developed by teachers and curriculum experts. Designed for all levels of learning from elementary school through high school, Britannica Online School Edition offers students an easy-to-use gateway to the vast resources of Encyclopædia Britannica.
---
Updated edition of this work on Judaism features more than 21,000 entries on Jewish life, culture, history, and religion, written by Israeli, American and European subject specialists.
---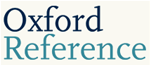 Grove Encyclopedia of American Art*
Deals with all aspects of American art and architecture from Native American art to Colonial art to contemporary American art.
---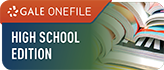 High School Edition (Gale OneFile)
Find information on high school research topics plus pop culture, sports, and more the arts, science, popular culture, health, people, government, history, sports and more.
---
Oxford English Dictionary (OED)
Search the Oxford English Dictionary online for the meaning, history, and pronunciation of over half a million words, both present and past, and includes Historical Thesaurus.
---
Want to go big? Search all Gale resources at once with PowerSearch. Create a simple or advanced query to search all the journals, magazines, primary sources, and reference resources provided Gale, or select which databases to search. The database from which each document is found appears as part of the search results.
---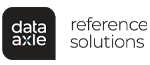 Reference Solutions*
Reference Solutions has vital information on every business & consumer in the United States & Canada.  It assists business executives in finding valuable sales leads, conducting market research or competitive analysis, and provides an avenue for businesses to do effective marketing & outreach.  Students are able to reference this data for research projects and job seekers may find gainful employment.  Reference Solutions provides data on businesses, consumers, healthcare providers, new movers & homeowners, as well as historical business information.
---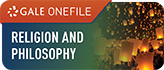 Religion and Philosophy (Gale OneFile)
Research religions and philosophies of the world and how they impact our daily lives. This collection includes 250 journals relating to spirituality and ideas.
---
WorldCat
WorldCat is the world's largest network of library content.
---
Worldmark Encyclopedia of the Nations*
Presents easy-to-understand information on 194 countries and dependencies from around the world. Entries discuss a variety of topics in detail, from banking and securities to climate, from government data to demographic statistics. Also includes biographical essays on national leaders.
---