All databases are available for use in the library. You can access many of these resources from home with your library card. Items followed by an asterisk (*) can be accessed from home only by Lexington residents.
Back to Online Resources topic list
---
Contains 8,000 academic journals, the majority in full-text, available in HTML and PDF formats. In addition it contains hundreds of podcasts and transcripts from NPR, CNN, and the CBC, as well as full-text New York Times content from 1985.
---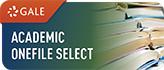 Academic OneFile Select (Gale)
From arts and the humanities to social sciences, science and technology, this database meets research needs across all academic disciplines. Access scholarly journals, magazines and newspapers - with full text and images!
---
American Ancestors (in library use only)*
Dozens of genealogical databases from the New England Historic Genealogical Society, including full text of the New England Historical and Genealogical Record, The Search for Missing Friends, and Massachusetts Vital Records 1841-1910.
---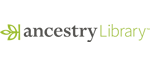 Ancestry Library (Remote access)
Thousands of family history databases, including vital records, census records, ship passenger lists, military records and lots more! (Access to this resource has been temporarily expanded to library cardholders working remotely, courtesy of ProQuest and its partner Ancestry.)
---
Bowling, Beatniks and Bellbottoms*
Covers the popular culture of the 20th Century and first decade of the 21st Century. Provides a cross-disciplinary source for junior and high school students and teachers, public librarians and general researchers who need a single, consistent reference to explore and analyze the social trends, events, and people that have impacted contemporary history.
---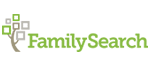 FamilySearch
Discover your family history. Explore the world's largest collection of free family trees, genealogy records and resources.
---
Fashion, Costume, and Culture*
Provides facts and information about the cultural, religious, and social implications of human decoration and adornment throughout history, with a particular emphasis on the decades of the 20th century. In 500 entries, detailed information about clothing, hairstyles, tattoos, jewelry, body piercing, feet binding, and other types of fashion or style is examined. Entries explain the fashion or style within the context of the traditions, customs, rituals, and practices.
---
Global Issues (Gale In Context)
Offers international viewpoints on a broad spectrum of global issues, topics, and current events.
---

Heritage Quest Online*
A digital resource that combines searchable images of U.S. federal genealogical census records with digitized books containing family and local histories from around the country. It includes 25,000 family and local history books, U.S. census records, and PERSI, an index of over 1.6 million genealogy and local history articles.
---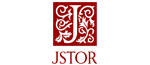 JSTOR*
An online archive of full-text scholarly articles in the humanities and social sciences. Although it does not include the most current issues of journals, this is a reliable resource for academic articles in the fields of history, ethnic studies, political science and more.
---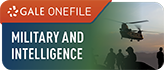 Military and Intelligence (Gale OneFile)
Find articles on governmental policies, socioeconomics effects of war, and more. Includes The Columbia Electronic Encyclopedia and The World Almanac and Book of Facts.
---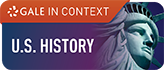 U.S. History (Gale In Context)
An engaging online experience for those seeking contextual information on hundreds of the most significant people, events and topics in U.S. History.
---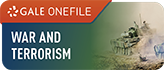 War and Terrorism (Gale OneFile)
A definitive collection for students of history, social science and current events. Gain valuable insight the causes, impacts and perceptions of war and terrorism on a global scale. References include 100 full-text periodicals on the subject.
---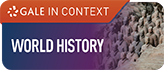 World History (Gale In Context)
An engaging online experience for those seeking contextual information on hundreds of the most significant people, events and topics in World History.
---