All databases are available for use in the library. You can access many of these resources from home with your library card. Items followed by an asterisk (*) can be accessed from home only by Lexington residents.
Back to Online Resources topic list
---
Birds of the World*
A comprehensive reference from The Cornell Lab of Orinthology covering the life histories, habits, and habitats of birds around the globe.
---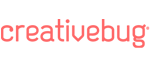 Creativebug*
Over 1,000 online art and craft classes to indulge your creative bug, covering a range of subjects from paper and fiber arts to jewelry and food. Also offers ideas for home decorating and holiday planning. Includes classes for kids, too! View a video tutorial on how to use CreativeBug.
---
150 of the major cooking and nutrition magazines from 1980 to present.
---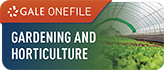 Gardening and Horticulture (Gale OneFile)
A collection of more than 80 journals focused on key issues in gardening, landscaping, and other areas of horticulture.
---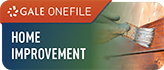 Home Improvement (Gale OneFile)
Even the smallest home improvement project can be daunting: with this collection of nearly 100 home improvement focused titles, hobbyists and professional carpenters alike will immediately put their projects on a more solid foundation. Coverage includes such topics as architectural techniques, tool and material selection, zoning requirements, and many more.
---