Stay on top of programming schedules, news updates, and more
with the monthly Children's Room newsletter.
New Programs Being Added Continuously
For the most up to date schedule, please see our event calendar or subscribe to our newsletter.
---
Summer Learning
Rise Up & Read with Cary Library! Have fun, stay active, and keep learning all summer long by completing reading and activity challenges.
---
Children's Book Clubs
Registration for our SPRING book club session (April - June) will open on Monday, March 15th at 7 pm online for all Children's book clubs. All book clubs will be meeting virtually until further notice.
These books clubs meet every other week
Tadpoles: K & 1st Grades
Bookmarks: 2nd & 3rd Grades
Page Turners: 4th & 5th Grades
ComicSquad: 3rd - 5th Grades - Our comic and graphic novel book club. Meets every other week. Come discover new graphic novels and connect with other readers who also enjoy this format!
Meets in the evening once per month
Book Talks: 4th - 6th Grades - Young people throughout history have stood up for what they believed in and fought for their rights and their freedom. Book Talks encourages readers through novels and nonfiction to take steps to becoming a citizen of the wider world and seeing a broader perspective. We will be reading stories that offer a differing perspective of the world from how we may experience it and talking about what that means. We will be discussing issues such as human rights, diversity, and current events as they relate to the books we read. We will talk about what kids can do to help make the world a better place for everyone. Parents are welcome to read and join the discussion.
On the Road to Reading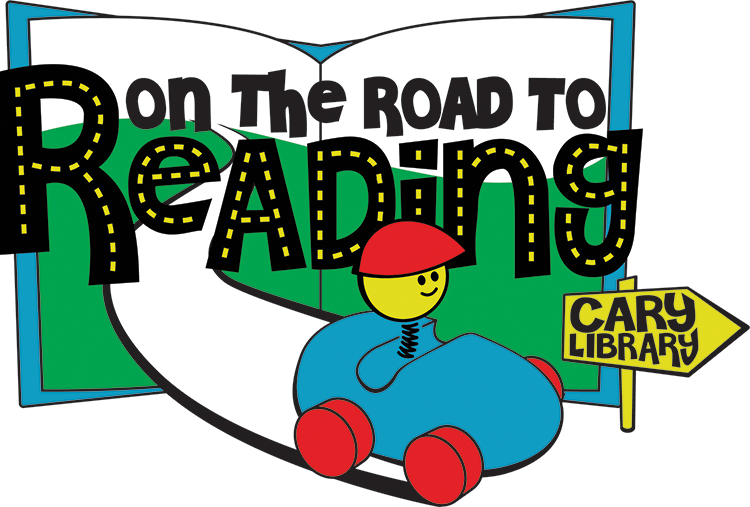 On the Road to Reading is an early literacy program designed to encourage parents and caregivers to read 1,000 books to their child before they start kindergarten to help develop important early literacy skills and develop a lifelong love of reading and books.

At home and looking for resources and activities to occupy your kids?
downloadable activities for preschool kids and school age kids curated by our Children's Librarians from previous summer learning challenges
---
No Show Policy for Programs That Require Registration
In order to provide fair and equal access to programs, a child who has missed three programs within a six-month period without notification to the Library in advance of their absence shall not be allowed to register for any programs or activities for a period of six-months from the date of the last missed program.  The Library must be notified no later than one hour before the scheduled start of the program of an absence or it may be considered a late cancellation. Two late cancellations in a six-month period are considered one "no show" for the purposes of program attendance.