All databases are available for use in the library. You can access many of these resources from home with your library card. Items followed by an asterisk (*) can be accessed from home only by Lexington residents.
Back to Online Resources topic list
---
Contains 8,000 academic journals, the majority in full-text, available in HTML and PDF formats. In addition it contains hundreds of podcasts and transcripts from NPR, CNN, and the CBC, as well as full-text New York Times content from 1985.
---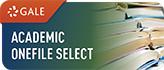 Academic OneFile Select (Gale) 
From arts and the humanities to social sciences, science and technology, this database meets research needs across all academic disciplines. Access scholarly journals, magazines and newspapers - with full text and images!
---
150 of the major cooking and nutrition magazines from 1980 to present.
---
A one-stop source for news and periodical articles, including most of the content across all Thomson/Gale databases. OneFile contains over 5,000 full-text periodical titles, and more than 9,200 titles in all, on a wide range of topics.
---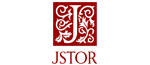 JSTOR*
An online archive of full-text scholarly articles in the humanities and social sciences. Although it does not include the most current issues of journals, this is a reliable resource for academic articles in the fields of history, ethnic studies, political science and more.
---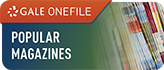 Popular Magazines (Gale OneFile)
Popular Magazines includes 1000 of the most searched magazines across our InfoTrac product line. All the titles were selected based on the actual publication searches performed by library patrons.
---
Want to go big? Search all Gale resources at once with PowerSearch. Create a simple or advanced query to search all the journals, magazines, primary sources, and reference resources provided Gale, or select which databases to search. The database from which each document is found appears as part of the search results.
---