All databases are available for use in the library. You can access many of these resources from home with your library card. Items followed by an asterisk (*) can be accessed from home only by Lexington residents.
Back to Online Resources topic list
---
Articles on farming, horticulture, and agriculture-related fields from nearly 200 authoritative journal titles.
---
Birds of the World*
A comprehensive reference from The Cornell Lab of Orinthology covering the life histories, habits, and habitats of birds around the globe.
---
Reviews the history of computer science, discusses concepts, and profiles contributors in the field. Also explores the impact of computers on society, with examples in literature and film to illustrate and support trends. Includes illustrations, sidebars, bibliographies, filmographies, timelines, charts, and a glossary. For general audiences.
---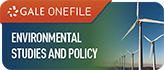 Environmental Studies and Policy (Gale OneFile)
Providing robust coverage of the field of environmental issues and policy.
---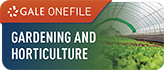 Gardening and Horticulture (Gale OneFile)
A collection of more than 80 journals focused on key issues in gardening, landscaping, and other areas of horticulture.
---
Stay current on the latest scientific developments with this collection of 200 journal in the sciences, including such topics as particle physics and quantum theory, advanced mathematics, biotechnology, and many more. Articles are updated daily.
---