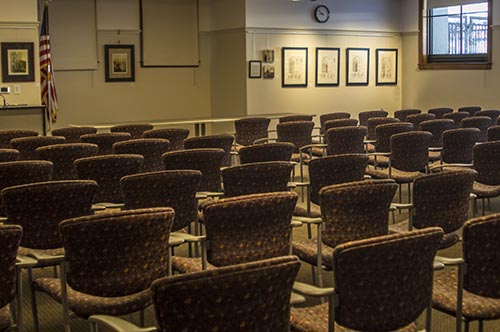 Meeting Rooms
Our Meeting Rooms are intended for approved groups and can accommodate meetings of up to 80 people. 
NOTE: All Meeting Rooms will remain closed through September, 2021, per the Cary Library Board of Trustees. All requests for Meeting Rooms and Group Approvals have been suspended.
Study Rooms
Read our complete Study Room Policy.     
First come, first served
Two-hour limit per day
No Shows:  Reservations are void after 15 minutes
Sign-up sheets will be posted daily on the door of each study room
Self-service sign up for same-day only
Maximum Occupancy
Reading Room - 2 people max.
World Languages - 3 people max.
Study Rooms #1 and #4 - 3 people max.
Study Rooms #2 and #3 - 8 people max.