All databases are available for use in the library. You can access many of these resources from home with your library card. Items followed by an asterisk (*) can be accessed from home only by Lexington residents.
Back to Online Resources topic list
---
This website, provided free of charge by ProQuest, focuses on Black Freedom, featuring select primary source documents related to critical people and events in African American history. By centering on the experiences and perspectives of African Americans, we hope this collection imbues the study of Black history with a deeper understanding of the humanity of people who have pursued the quest for freedom, and the significance of movements like Black Lives Matter. 
---
Bowling, Beatniks and Bellbottoms*
Covers the popular culture of the 20th Century and first decade of the 21st Century. Provides a cross-disciplinary source for junior and high school students and teachers, public librarians and general researchers who need a single, consistent reference to explore and analyze the social trends, events, and people that have impacted contemporary history.
---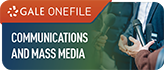 Communications and Mass Media (Gale OneFile)

This collection provides current and accurate information from more than 100 journals focused on all aspects of the communications field. Key subjects covered include: marketing, advertising and public relations, literature and writing, linguistics, and many more.
---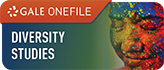 Diversity Studies (Gale OneFile)
A must-have for social science, history and liberal arts coursework, this collection explores cultural differences, contributions and influences in our global community. This set includes 150 journals.
---
This collection of journals aims to provide balanced coverage of this significant aspect of our culture, covering such topics as gender studies, family and marital issues, health aspects, and many more.
---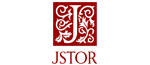 JSTOR*
An online archive of full-text scholarly articles in the humanities and social sciences. Although it does not include the most current issues of journals, this is a reliable resource for academic articles in the fields of history, ethnic studies, political science and more.
---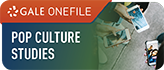 Pop Culture Studies (Gale OneFile)
It's all around us and influences our lives every day. This collection provides useful information for any researcher in a social science, history, art or liberal arts course. This collection is made up of 100 subject-appropriate full-text periodicals.
---
Find articles on personality, the human mind, memory, and more. Access hundreds of subject-appropriate full-text periodicals - many cited in the PsycINFO index.
---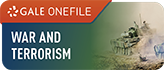 War and Terrorism (Gale OneFile)
A definitive collection for students of history, social science and current events. Gain valuable insight the causes, impacts and perceptions of war and terrorism on a global scale. References include 100 full-text periodicals on the subject.
---