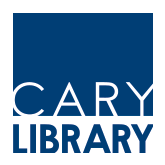 Menu
Summer Hours
Closed (Independence Day)
School Year Hours
Closed (Independence Day)
Item request has been placed!
×
Item request cannot be made.
×
Processing Request
A list of titles read in past sessions of each book club is available for readers looking for reading suggestions. What We've Read 
Summer Book Clubs are here!  
Our summer book clubs will be in person only.  The Summer Book Clubs require registration and your child should register based on the grade they will be entering in the fall.  Each date requires separate registration so that families can choose which dates work best for their schedules.
Summer Book Club (Entering Grades 1 - 3)
July 7 (registration now open)
July 21 (registration opens June 20)
August 4 (registration opens July 5)
August 18 (registration opens July 18)
Summer Book Club (Entering Grades 4 & 5) - meets Tuesdays at 4:15
July 5 (registration now open)
July 19 (registration opens June 20)
August 2 (registration opens July 5)
August 16 (registration opens July 18)
Specialty Book Clubs
Book Talks Book Club (Grades 5 & 6): (summer session: July 11, August 8  & September 12)
This monthly book club encourages readers through novels and nonfiction to take steps to becoming citizens of the wider world and seeing a broader perspective.  We'll be reading stories that offer a  different perspective of the world from how we may experience it and talking about what that means.  We'll be discussing issues such as human rights, diversity, and current events as they relate to the books we read.
In order to allow the greatest amount of children to participate in our book clubs, we have implemented the following rules
Other than our specialty book clubs (Book Talks & ComicSquad), registration is limited to 1 club per child.
Participants must be able to attend all sessions in the season for which they register.  Please do not register if you have a known conflict for more than one of the dates.
Due to the popularity of our clubs and the waiting lists of children wanting to participate, participants will be allowed one no show.  If your child misses a second club meeting, we will give their space to the next child on the waiting list.  We understand that illness and emergencies occur, and those absences, if communicated with staff, will not be considered a no show. If you are removed from a club due to lack of attendance, you will not be allowed to register for any club in the next session.
Please be on time. Late arrivals are disruptive to the discussion and may not be admitted.