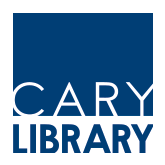 Menu
Temporary January Hours
9:00 AM - 6:00 PM
Summer Hours
9:00 AM - 9:00 PM
Item request has been placed!
×
Item request cannot be made.
×
Processing Request
New YA Books
Each month we add new books to our YA collection. You can find these books on the shelves directly outside the Teen Room.  Would you like more information about any of our new books, send your question to Ask A Librarian.
On Display in the Teen Room
This month's books On Display feature some interesting biographies of people you may not have heard of.
Staff Favorites - Teen
Our staff loved to read YA books!  Check out some of our favorites.