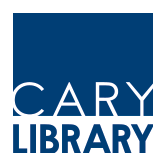 Menu
Item request has been placed!
×
Item request cannot be made.
×
Processing Request
Children's Room and Large Meeting Room Renovations
(Including replacement of the HVAC system on the Lower Level)
Public libraries in the United States have evolved over time, responding to the needs of the communities they serve. Library services to young people, and in fact for all ages, have changed significantly since the library's major renovation and expansion project was completed in 2004. While our Children's Room and Large Meeting Room were state of the art for their time, they do not work as well for today's more participatory, people-first service models. 
Among the factors driving our Children's Room (ChiRP!) & our Large Meeting Room renovation project are: 
21st Century Learners Need 21st Century Spaces:
Our current spaces were designed in the late 1990s when children's programs were primarily "passive" and included story times and other performances where children came to sit quietly and listen, not be active participants.
Our services for young people are informed by the work of early childhood educators and researchers who study youth literacy and development. Today we have a better understanding of children as active learners and our programming reflects this. In education circles, early literacy skills (talk, sing, read, write, play) and kinesthetic learning practices strive to engage whole bodies as a way to promote the learning process. 
Library services for older children have also changed. Instead of offering only reading and research activities, we now offer all kinds of experiential learning opportunities for older children. New youth spaces in libraries are flexible, allowing for programs in art, science, technology, and making. These types of programs build 21st century literacies such as creativity, critical thinking and problem solving, scientific reasoning, and cultural awareness.
Better Accessibility Benefits Everyone:
One of our Guiding Principles is to make the library "a space that works for everyone." To achieve this goal, we are embracing the principles of Universal Design that improve access for individuals with disabilities and also make spaces more comfortable for everyone.
To this end, our renovation project will lower shelving heights for some collections and expand the width between shelves to improve accessibility. Restrooms will be improved and the Service Desk will be reconfigured for better service to children and individuals with disabilities. 
Safer Spaces for Our Youngest Library Users:
Our Children's Room was designed without clear sightlines from the service desk to the preschool play space and other areas. The room was configured to maximize the size of the collection, at the expense of staff oversight. This project reconfigures our spaces to put people and safety first.
20 Years of Being Well-Loved:
The Children's Room has the highest use/square foot of any space in the library and it has not been updated since the building opened in 2004. It's well loved and well worn and in need of updating so that it can serve the next generation of Lexington kids. New carpet, more appropriate lighting, appropriately sized furniture, and a dose of whimsy will make the space more comfortable and inviting.
And an Updated Large Meeting Room:
When our building was designed, the Large Meeting Room was envisioned as an adult programming space, and intended to be used for auditorium style for lectures and performances. 
Over the past two decades, much has changed, including a huge community demand for "hands on" programming such as cooking demonstrations, gardening workshops, and crafting sessions. In addition, most of our Children's Programs have outgrown our small Story Time Room and are now being held in the Large Meeting Room, so this space needs to function well for use by children.

What we need is a space that includes an improved kitchen area for cooking and science demonstrations, with storage to hold all of the equipment needed for craft and making programs, and updated technology to allow us to host programs in person as well as virtually. This is a space that will serve children, teens, and adults.

Our guiding principle of making the library work for everyone extends to our redesign of the Large Meeting Room. We plan to install an adaptable lighting to help improve the experience of our patrons with sensory challenges. An updated hearing loop system will be installed to accommodate individuals with hearing loss.
A New Clean Energy HVAC System:
The Library's HVAC system will reach end of life later this decade. As part of this project, we will go ahead and replace the HVAC system on the Lower Level, changing this floor of the building from a fossil fuel system to a clean energy alternative. The remaining floors of the building will have HVAC systems replaced at a later date.