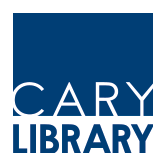 Menu
Item request has been placed!
×
Item request cannot be made.
×
Processing Request

Summer is for Fun at Cary Library!
Teens – Summer is For Fun! is our summer challenge filled with things to do to keep you reading, creating, and staying active all summer long. Students entering grades 6-12 may participate in the Teen Summer Challenge. Activity and reading challenges run from Saturday, June 25 to Saturday, August 27. The last day to claim prizes is Saturday, September 3.
Teens - Summer is for Fun! is sponsored by The Friends of Cary Memorial Library.
There are 7 different activities badges (READ, WRITE, CREATE, MOVE & DO, LISTEN & WATCH, GETTING TO KNOW LEXINGTON, and EXPLORE BEYOND) in our summer activities challenge. To participate, log into your Beanstack account, select the teen program, pick some activities from the lists under each badge, and get started doing them! You can begin the badges in any order and you do not have to complete a badge before moving on to another. It is all up to you! Complete 7 of the activities listed to earn an activity badge.  For each activity badge earned by our community's teens, the Friends of the Library will donate $2 to The Children's Room in Arlington, MA, a local center for grief support for children, teens, and their families.  
In addition to activity badges, you can participate in our reading challenge! Read for a total of 24 hours over the summer and earn a $5 voucher for the Friends of the Library book sale. Twenty-four hours may sound like a lot, but if you read for 30 minutes a day, 6 days a week, you will meet this goal. [Note - Time spent reading books for the READ badge does count towards your reading challenge goal.]  Track your reading time through your Beanstack account.